SNACKSM WAREHOUSE
SNACKSCM warehouse is a customs approved import food Supervision warehouse, approved by Shenzhen Yantian port customs, Shekou port customs and Shenzhen Bay customs. The warehouse is 6000 square meters ,located in Tangxia Town, Dongguan City, Guangdong Province, with superior geographical location and convenient transportation. It is close to several major nationwide distribution logistics center like huanguoyun logistics park, Shenzhen International huatongyuan logistics center, Guangyuan logistics park and Longgang Danping Jinpeng logistics park.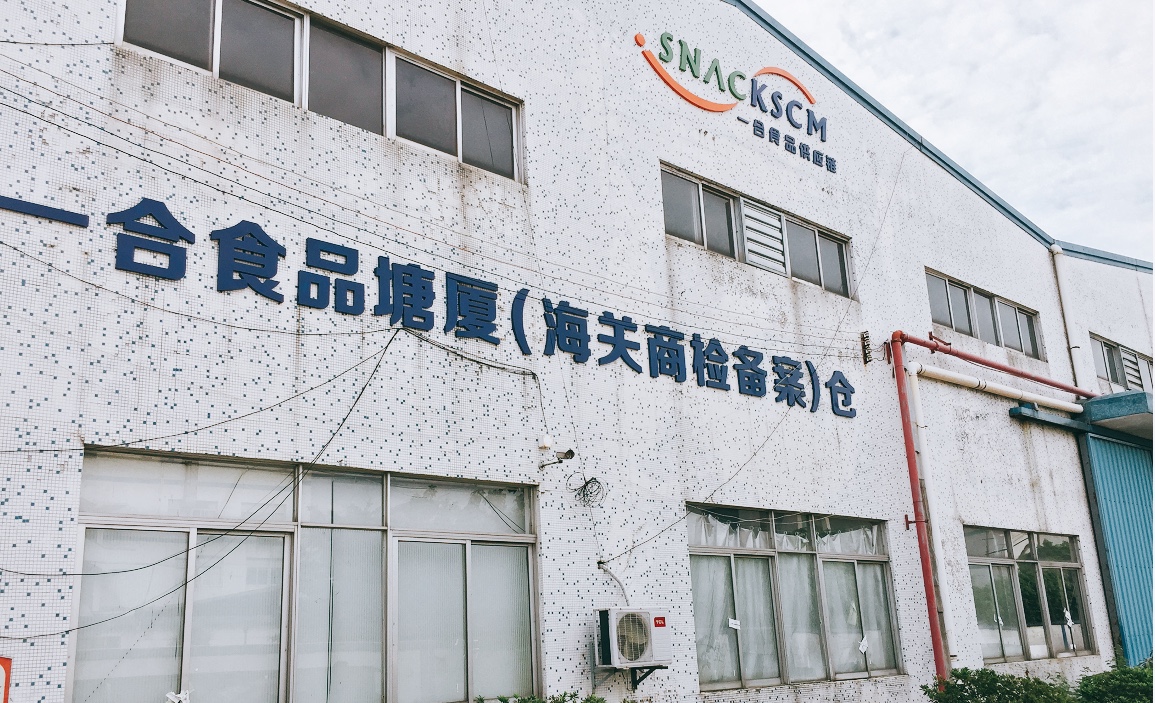 Well equipped infrastructure
Facility - Easy to Work
Set up separate loading and unloading area, tally area and storage area;Equipped with 8 professional loading and unloading platforms, 2 electric lifting platforms, 1 electric forklift, 5 manual forklifts, with fast and efficient warehousing and in warehouse operation capabilities.
CCTV and Fire Control-Warehouse Safety
The warehouse is equipped with CCTV and fire-fighting equipment, configured in strict accordance with the requirements of the fire department, and regularly inspected by the safety officer; the warehouse is also equipped with rat proof equipment, shading curtain, heat shield, etc. around and inside the warehouse to ensure the safety of goods in the warehouse.
Information System Information System -- SAP-EWM System
The perfect warehouse management system can track and deal with the warehouse in and out operation, in warehouse operation and shipping operation in a planned way.
Our Services
Support Multiple Distribution Logistics Modes
1、Dealer mode -Support trunk shipment;2、E-commerce B2B mode--- E-commerce warehouse distribution;3、KA mode -Logistics center delivery
Label Rectification
Provide professional labeling service for imported food
Personalized Service
1、Change packing;2、Sorting and tally;3、Problem goods handling;4、Support personalised warehouse management requirements.(first in, first out, by batch, by order)